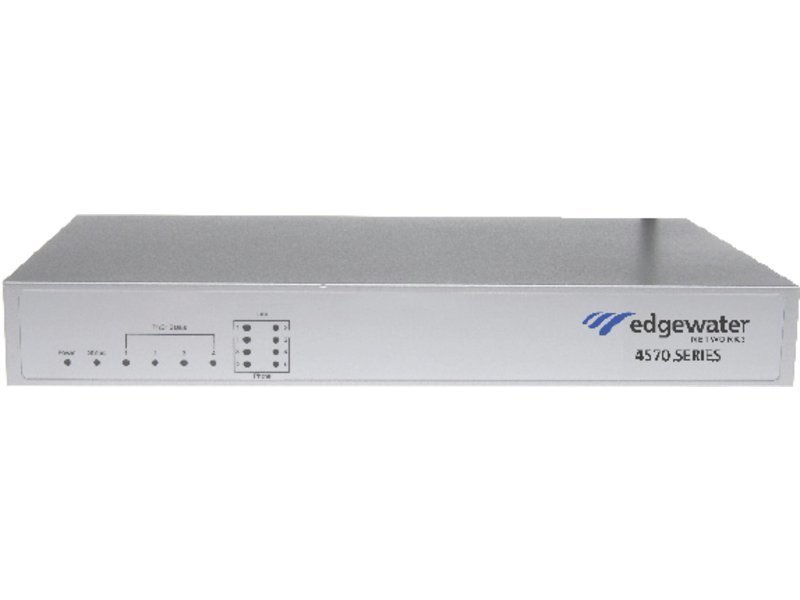 Edgewater 4570 EdgeMarc - 30 Calls
SKU EDGE457010000130
Product Details
Features:
One box for Ethernet switch, analog ports, firewall, VoIP ALG – with a single management interface.Survivability.
VoIP calls can be re-routed locally or over the PSTN during WAN link failures - using one device.Quality of Service.
Packet prioritization and data traffic shaping for VoIP calls.Security.
VoIP-aware stateful packet inspection firewall, encryption services and more.Simplified Troubleshooting.
MOS statistics, call monitoring, LAN/WAN problem isolation from the router, Integrated VoIP Test Call Agent, TCPdump, PING , traceroute and more.
Enterprise-class session border controller optimized for small to medium offices.
Connect, protect, optimize and monitor IP-based communications.
Connect key systems/IP phones to IP services like SIP trunking, and Hosted PBX.
Connect branch/remote offices to datacenter communications systems.
Ability to expand FXS port coverage of base systems.
Save this product for later